Although white background jewellery photography is an effective way to showcase your jewellery when selling online, it showcases your jewellery with nothing else to distract the viewer's eye. However, having just white background images of your jewellery can make a webpage appear bland and won't always show those unique selling points. This article will talk you through a variety of different options you have when showing off your jewellery to set yourself apart from competitors and attract more sales.
Lifestyle Jewellery Photography

One of the most popular alternatives to white background photography is Lifestyle Jewellery Photography and is one you likely considered as an alternative first. Lifestyle photography can use various techniques to showcase how glamourous your jewellery looks. One way is to showcase your jewellery in its natural setting, like a vanity table or bedroom.
Or you can showcase jewellery alongside props that reflect the theme of your jewellery such as the colour of the stone.
Lifestyle photography can also express areas that would be unique selling points like the unique manufacturing process or the type of stones used. Whatever your unique selling point to the piece, your photographer will help discuss a way to draw attention to it.
Product Videos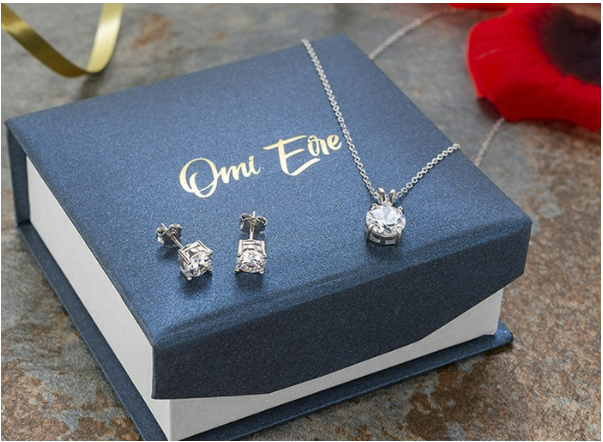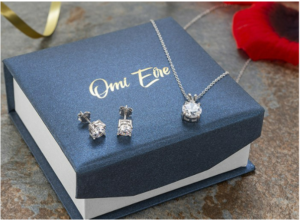 Videography is a great way to showcase the full extent of how beautiful your jewellery is. However, it can be considered more time consuming due to the shooting and post-editing process. Intricate details and engravings aren't lost or hidden through video. It also allows the customer to see how specific stones and metals catch the light in a way jewellery photography would not usually allow.
Jewellery videography allows online customers to have an immersive experience than you have when shopping in-store, making it perfect for eCommerce use on your website and for social media. They also stand out on a webpage due to the motion as it catches the customers' eye.
From an SEO point of view, they are incredibly useful as they will improve your rankings online and get you more exposure than your competitors on search engine results. They also make great content for social media like Tiktok and Instagram, where videos are mainstream and easily shareable.
Colour backdrop Jewellery Photography
When customers are shopping online by using Google, they'll often use the google shopping tab, and they will come across thousands of white background product images. It's always best to keep initial photos of your jewellery very simple. Prop heavy initial photos can be confusing and are often ignored so use these photos in your product description such as in a gallery.
Colours are another great way of ensuring you get the proper reaction from your customers too, and as different colours evoke different moods with your customers, you will need to pick the right colour, so it's best to look into which colours would suit your jewellery best. To illustrate, if your jewellery is intended for weddings or engagements, pale pink evokes love and romance and would complement both silver and gold well.
Model photography is a terrific way of showing how well your jewellery pairs with other pieces, which makes it a great organic advertising technique. It allows you to show entire collections in one photo; it means that customers can get a better idea of sizing. As an example, how the length of a necklace looks when worn or the size of a gemstone on a ring.
Using models also subconsciously encourages your customer to imagine themselves wearing the jewellery too. Showing jewellery in a real-life setting can also bring your jewellery to life in the way white background photography cannot.
360 Degree photography
360-degree photography is one of the most immersive experiences a customer can have instead of standard eCommerce images. Customers can miss being able to view every single detail over a piece of jewellery when shopping online instead of in-store. Again, much like videography, it allows for all angles and details to be shown; however, unlike videography, the customer can spin the image at their own pace to see the separate angles more clearly.
There are many different options when it comes to showcasing your jewellery on your eCommerce site and providing an immersive experience for your customers. So, it can be a little daunting to figure out which option suits your company best. MO Studios offers a range of different services and packages tailor-made to suit your endeavour. We would be more than happy to help discuss them and bring your ideas to reality. Get in contact here.
See more jewellery blogs here.