We live in a visually driven society. Regardless of how good your written content is and your product's quality, if your product's packshots do not align with that level of quality, it will be noticed by your consumers.
The product photos you use not only show the perceived value of your product but also tell a lot about your brand. In fact, professional e-commerce photography can boost your conversions and improve sales instantly.
Research by Justuno reveals that 93% of consumers consider visual content a deciding factor in their buying decisions.
Given this, product images should never be secondary to your to-do list. Every interaction a customer has with your brand should include some visual aid that helps them visualise your brand instead of only reading about it.
A prime example is the personalised photo & ashes jewellery brand Featherlings
It uses various product images, lifestyle photos, and videos throughout its website, from the homepage to the final checkout, ensuring that each stage of the buying journey includes a visual aspect that keeps the shopper engaged.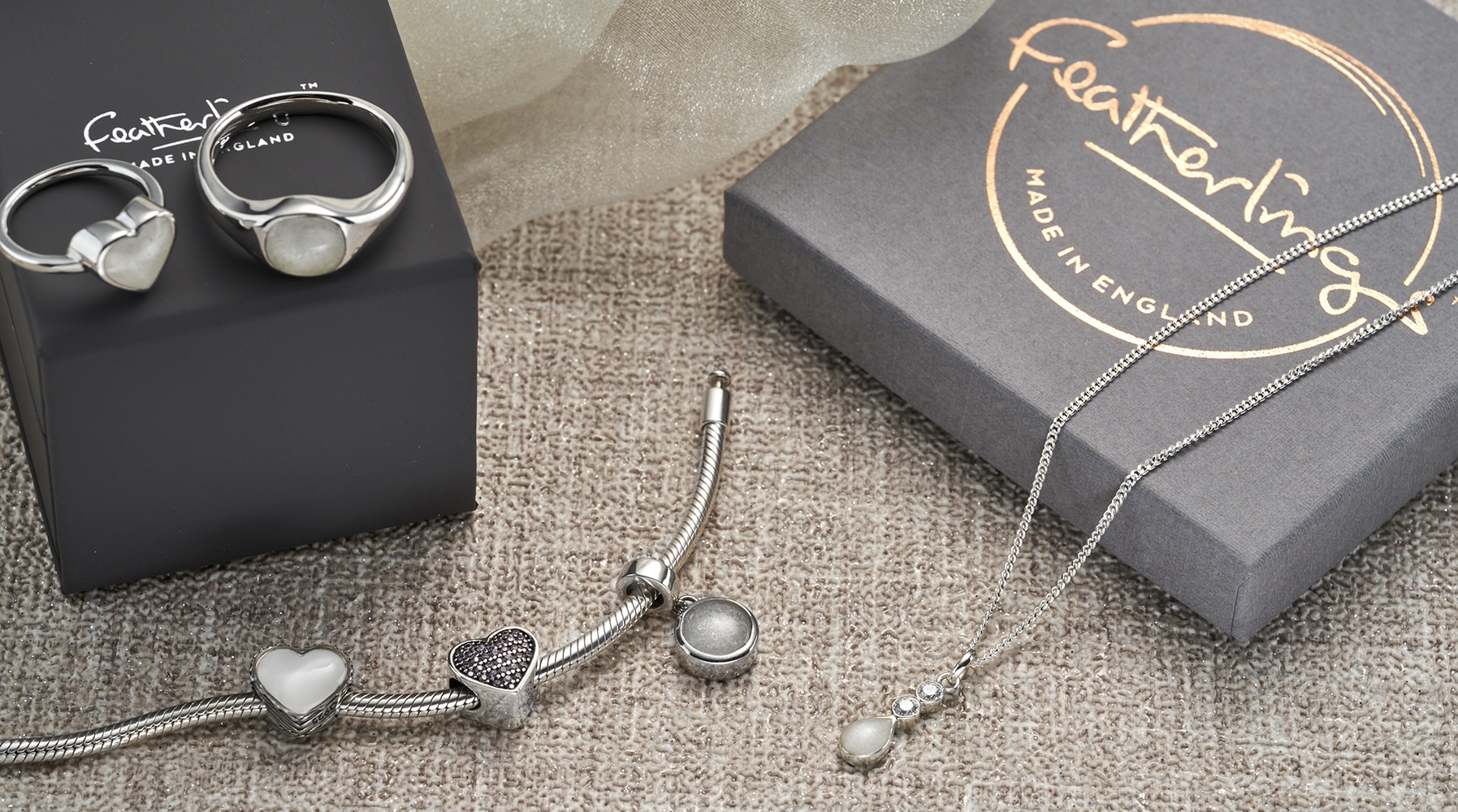 The Significance of Product Images in Branding.
Branding is not limited to your packaging or web design; it should be the foundation of every facet of your business.
Product photography can tell a story about your brand via your social media platforms, email marketing, networking events, and internet adverts.
When to Consider Hiring a Professional Product Photographer?
Creating captivating product photography does not necessarily require expert skills, but you may face some challenges if do it yourself.
On the other hand, hiring a product photography professional can be costly, but it is definitely worth the investment if it fits your budget. Here are two reasons why:
1. Superior Quality.
Unless you are a professional photographer, you probably don't own any high-end equipment and software to produce the highest quality photos. Your photography gear and the experience using it typically dictates the quality of your imagery, and a professional photographer will have the best pro equipment, meaning they are certainly more likely to produce better results.
2. Uniform Editing.
If you always use the same photographer, they will supply consistent quality and style, which will be evident on your website.
For amateur photographers with limited experience, replicating the same lighting, colour, and styling every time can be challenging; this is undoubtedly a professional photographer's cup of tea. They can provide consistency in brand image as well as superior quality, which can result in constant traffic on your website.
Conclusion.
There you have it – a few tips to rejuvenate your E-commerce photography and start enjoying its benefits.
It may be worth mentioning that you do not need to have all these improvements done in one go. Developing consistent, high-quality product imagery is a process that takes time and may involve some trial and error to achieve the desired results.
However, once you get your head around it, you will be able to leverage your product photography to capture stunning product images and, more importantly, establish a visually appealing brand and thrive in the e-commerce world.