In this blog, we will discuss how to create successful jewellery listings. One of the first steps to setting up your first jewellery listing and successfully selling jewellery online is choosing the right platform to promote and sell your jewellery. If you sell strictly handmade pieces, then Etsy is a perfect platform for you. However, Shopify, Amazon & eBay are also good choices for businesses of any size and are easy to set up and manage.
Once you have selected your platform for your jewellery listings, it's time to start putting together your branding. For some sites like eBay, you will not be able to add a banner, but you can put together a logo for your profile picture which should be your business logo. Having attractive, high-quality banners and visuals for your page give your potential customers more reassurance that your brand is memorable, trustworthy and your products are also high-quality. 
Then you want to ensure your about page is completed with every detail possible. Tell your customers a bit more about how you operate as a business. This information strengthens that relationship of trust between you and your customer, making them more inclined to purchase from you rather than your competitors.  
If your business is smaller or handmade, don't forget to include personal details like what inspires you or how your business began. Or if your business is bigger, really emphasise those unique selling points like where you source your materials or if the company is family-owned and any physical locations they can visit. 
Step one: Consistency
When putting together multiple jewellery listings on a page, you want them to be visually consistent. Using different lighting or angles can look unprofessional and clunky. White background packshots work best for initial images as they appear more consistent and focus on the product. As your potential customers will most often scan the page very quickly, customers will often ignore any images with busy backgrounds as they are harder to see. Keep those lifestyle shots for additional photos or banners on the product page as they are beneficial when utilised correctly. 
Step Two: Photographs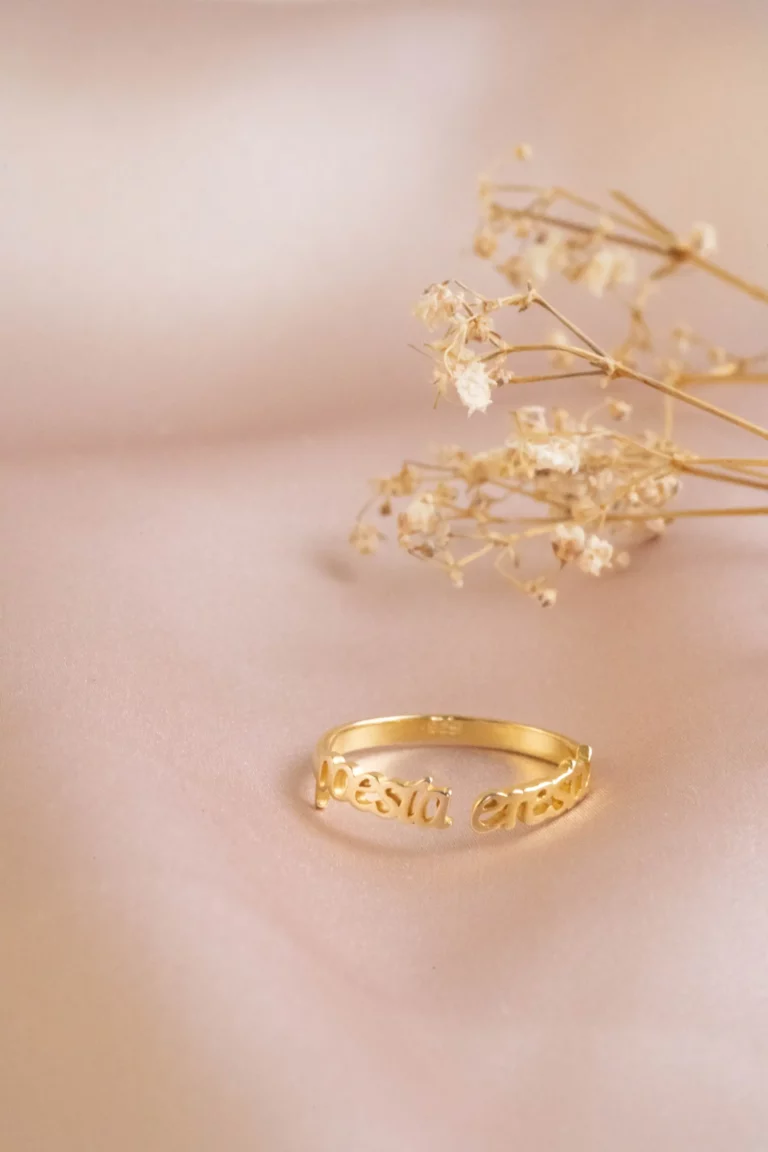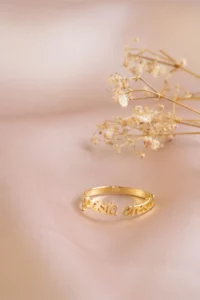 Photographs are the first thing potential buyers will see when browsing your page so first impressions are important. You need to ensure your photos are of the highest quality in your jewellery listings. Jewellery is often heavily detailed and intricate, and these elements can be lost easily by poor photography. 
Hiring a photographer can make all the difference. By hiring a professional, you can ensure all of your shots are consistent, and of the best quality possible after any necessary retouches. Not only is this a good idea for Shopify accounts it can also make your jewellery stand out on eBay, where customers are used to seeing phone camera photos with untidy backgrounds and terrible lighting; these images will help your jewellery listing stand out. 
Step Three: Include Additional Images
In Your Jewellery Listing
Be sure to include more than one image of your piece in your jewellery listings. If your product is a necklace, showcase the chain and clasp in more detail or pick up on the intricacy of the pendant. 
Model and lifestyle images are perfect for showing the relative size of the product. Dimensions can sometimes be confusing to visualise and how the product looks on a person. Displaying a necklace on a model can showcase how the pendant sits or the length of the chain. Or showing earrings on a model can show how the decorative part sits or hangs from the ear. 
Close-up photos allow the customer to see intricate details like smaller gemstones or engravings and prevent them from being overlooked. 
Step Four: Jewellery Listing Descriptions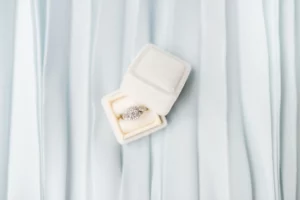 Don't leave anything out of your product description. If your jewellery is second hand or vintage, do not leave any details out about damage and wear and tear; neglecting these details can lead to a higher returns rate and damage that relationship with buyers. Vintage collectors and buyers know what they're in for when buying second hand, so it's not wrong to include the faults with the piece. It is recommended to show these faults with additional photos of the product than just including text. 
Bullet-point your jewellery listing descriptions to make it easier to pick out essential information and improve readability. Bullet-point lists should include necessary details like the measurements, materials, and product size. Include your unique selling points, for instance, if you sustainably source your gemstones or utilise interesting manufacturing processes. 
Leave some of your favourite jewellery listing tips in the comments below… 
See more of our jewellery articles here.