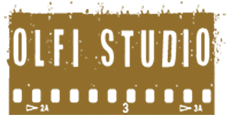 Olfi Studio
Olfi Studio is a professional wedding photographer providing top quality photos in West Midlands, that 100% loves what they do.
Olfi Studio is a very experienced photographer with an excellent skill for capturing your big day as it happens in a relaxed documentary style. My approach combined with my uniquely creative vision allows me to produce photos that stand out and capture those unforgettable moments of your life.
People, and all their differences, fascinate and inspire me. My camera and I are here to capture emotions and stories that will last forever in your family albums. I offer fun, creative, beautiful photography in both black & white and colour.
See more wedding photography listings here.
Contact Information
57 Frederick Street, B1 3HS